Regular price
$79.99
Sale price
$39.99
Unit price
per
Sale
Sold out
View full details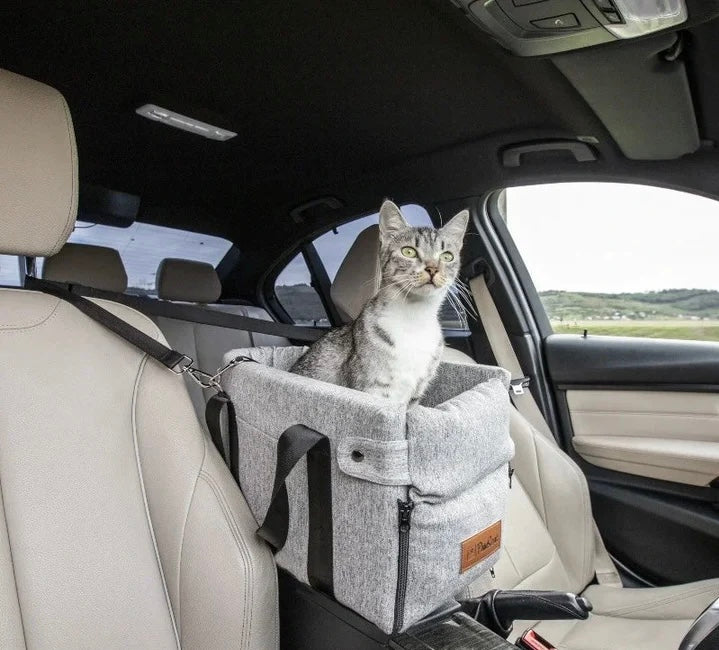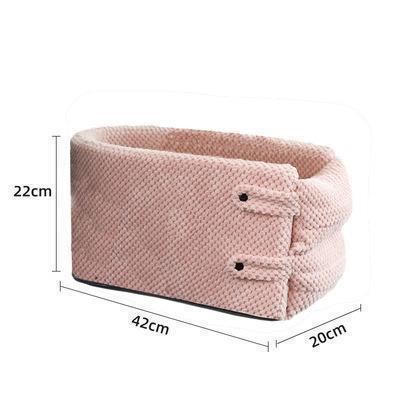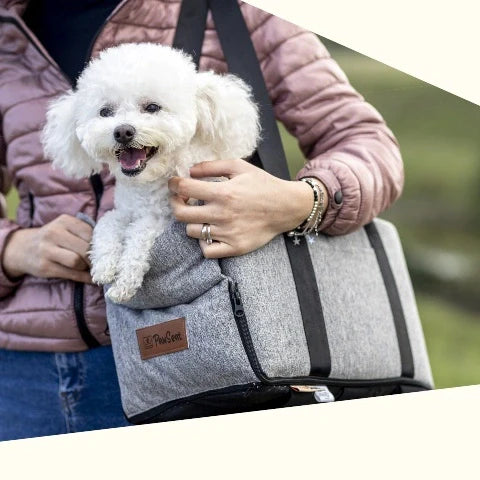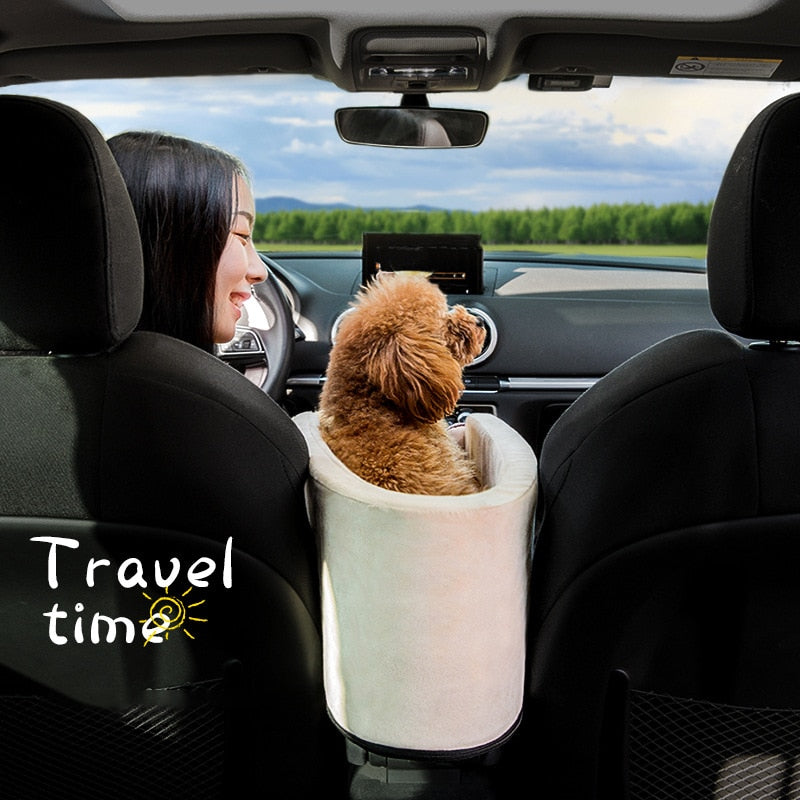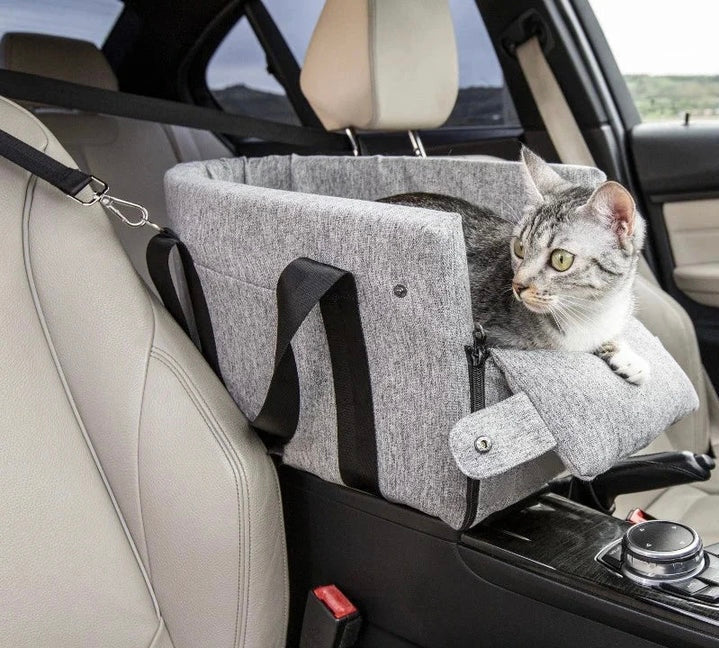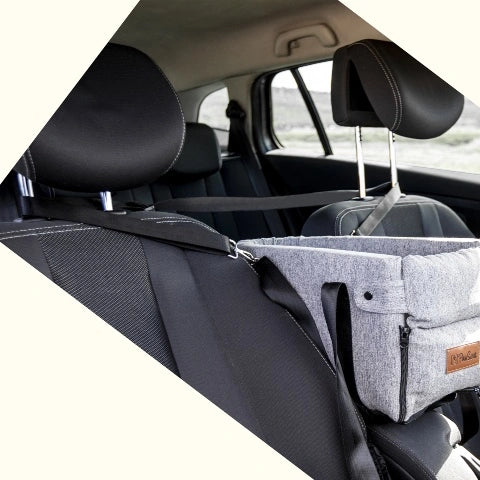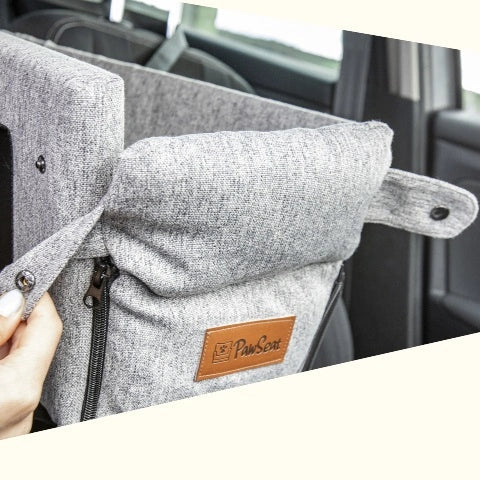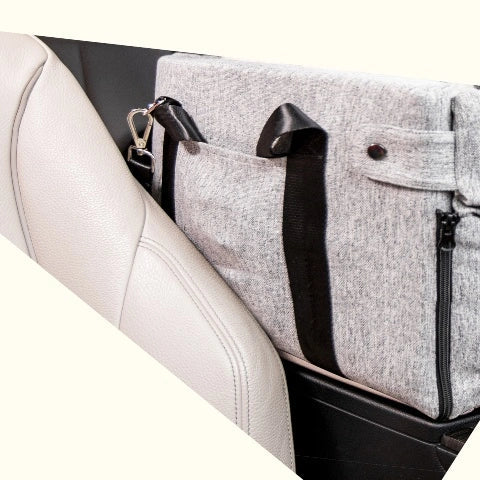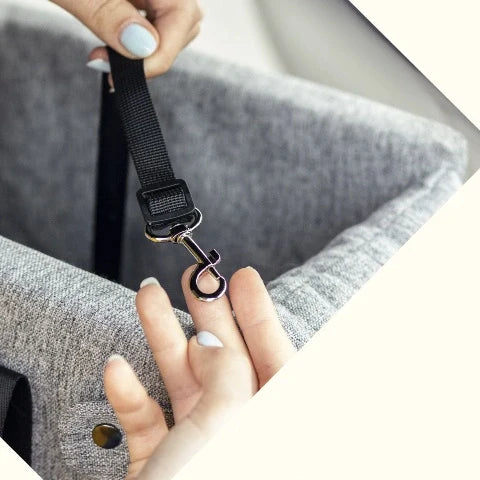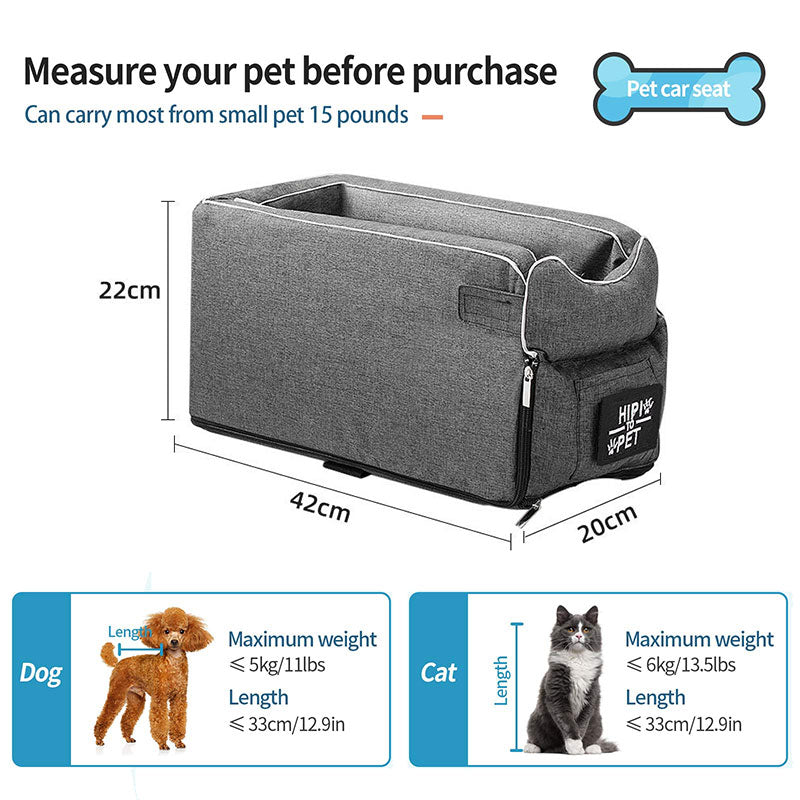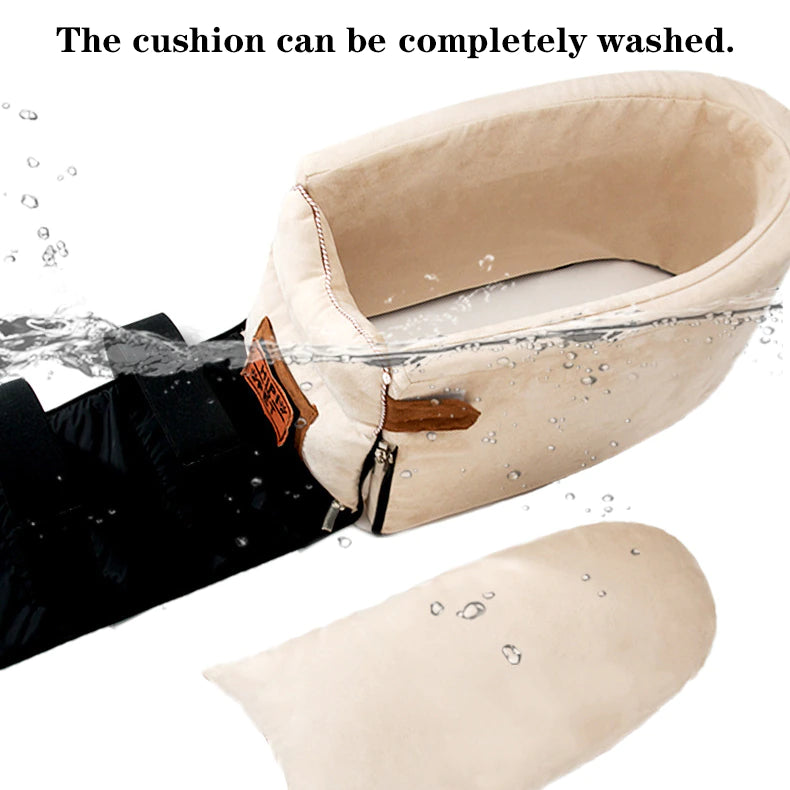 For a limited time only, your purchase includes our FREE Dog Training Ebook, "Basic Manners for the Family Dog", including usable guides and checklists for effectively training your dog, a $19.99 VALUE, available for download instantly!
KEEP YOUR BEST FRIEND SAFE IN THE CAR!
On average, over 10,000 pets die in car accidents every year due to not being securely harnessed.
TravelPaws™ fastens to your center console and has a built-in safety leash to keep your pet safe in the car.
It also reduces motion sickness and travel anxiety by lifting them up so they can see their surroundings.
Also, you'll even be keeping your car clean and free of pet hair!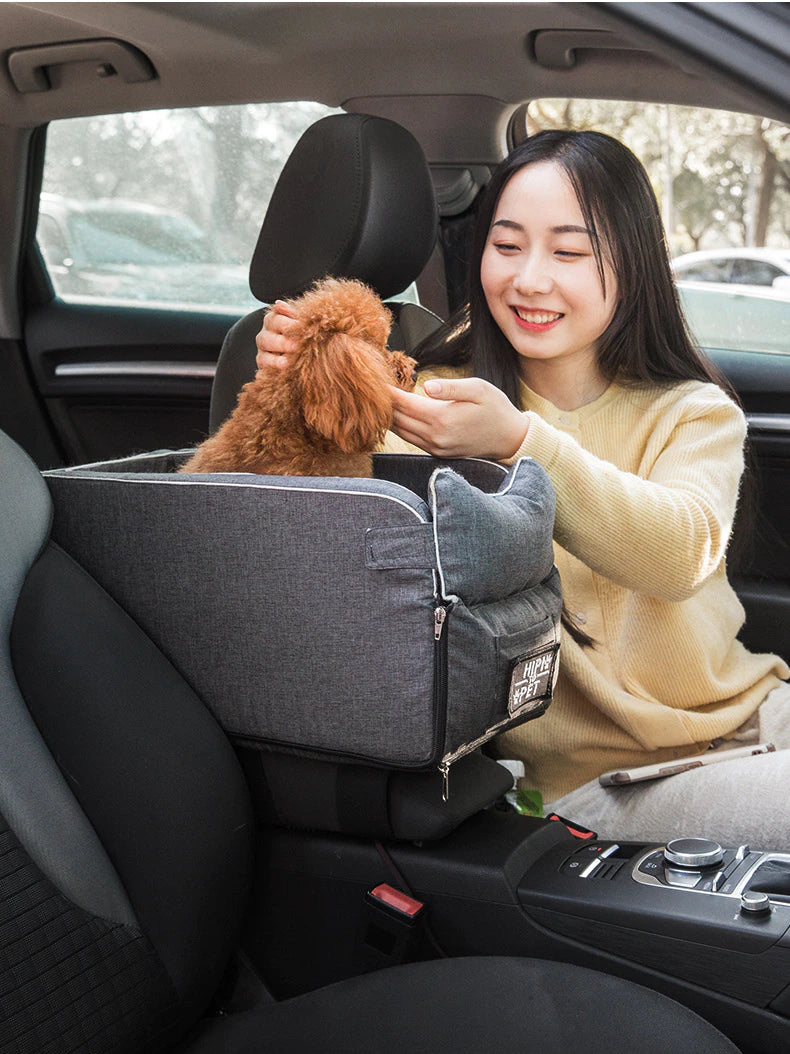 PREVENT CAR ACCIDENTS BY ELIMINATING DISTRACTIONS!
According to recent research conducted by AAA, nearly 1/3 of drivers admitted to being distracted by their pets while driving.
Keeping them securely in one place and not climbing on you and around the car, possibly bumping the shifter, will reduce the chance of accidents, keeping yourself and all your loved ones safe as they ride with you.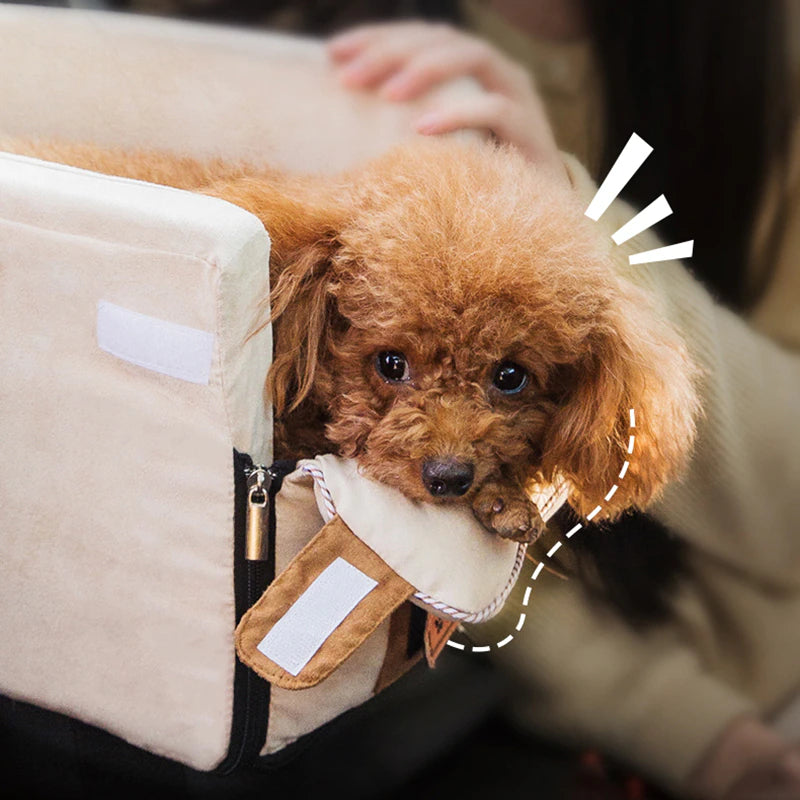 INNOVATIVE DESIGN AND HIGH QUALITY MATERIALS!
TravelPaws™ is crafted with soft and high quality materials, because we know your bet deserves only the best.
Our design securely fastens to the center console of most cars with heavy-duty velcro straps to keep the carrier snuggly in place, features a built-in safety leash to keep your pet securely in place, spacious side pockets (carrying handle style only), and an adjustable front pillow that you can keep fully closed or partially open depending on your pet's height.
Side straps can also be attached to your car's headrest for extra stability.
Also keeps your car clean from pet hair!
Fully washable.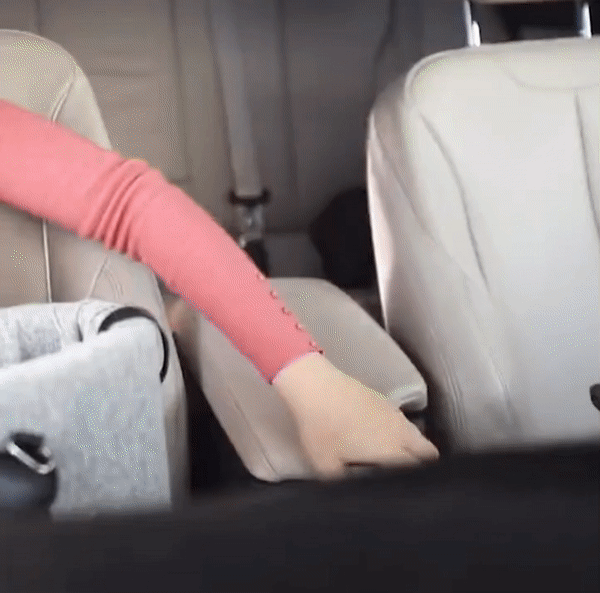 SET UP IN ONLY 30 SECONDS!
TravelPaws™ universally fits most center consoles with ease thanks to our triple elastic strap system.

Just wrap the straps around the armrest & clip the built-in leash to your pet's harness or collar, and – done!
Frequently Asked Questions
Will the TravelPaws™ fit my pet?

Please be advised that TravelPaws™ is designed for small pets:

Weight: Up to 13 pounds

Length (neck to tail bone): Up to 15 inches

Make sure your buddy is within these!

Here's how spacious the TravelPaws™ is (inner measurements):

Length: 16.5 inchesWidth: 6.5 inches

Height: 7 inches
Will it fit my car?

TravelPaws™ universally fits car armrests using 3x heavy-duty elastic straps that wrap around the armrest.

It can also be balanced using the headrest strap in case the armrest isn't there or isn't ideally suitable.
What if I have two pets?

Great question! TravelPaws™ also works great with the armrest on the back seat so you can have two of them in the car at a time.

This way you can provide a safe, cozy & comfy travel experience to two of your furry buddies at once!
Is it legal to use the TravelPaws™?

Yes it is – unlike riding with your pet on the lap or otherwise unrestrained.

Not only is that very dangerous, but it is also illegal to have the pet unrestrained when traveling in the car.

TravelPaws™ helps you securely restrain the pet with the built-in adjustable safety leash.

The TravelPaws™ itself is firmly attached to the car with triple velcro straps + an over-headrest stability strap.

Always pay attention to the specific legal requirements of your country/state/city.
How safe is the TravelPaws™?

We have designed TravelPaws™ prioritizing safety

With triple heavy-duty elastic velcro straps as well as a stabilizing headrest strap keeping it in place, TravelPaws™ is stably secured.

All while the built-in bungee seat belt (security leash) prevents jumping and keeps the pet in place.

Please note that for optimal safety, we recommend to always use a harness instead of a collar and clip it to the built-in security leash.

We find that covering the seat with a cozy blanket or toy that your little buddy is comfortable with can help them feel more confident!
What if the airbags deploy?

As the TravelPaws™ is secured to the armrest that is in the center of the car, the location protects it from the airbag hazard.

The front airbags are designed to protect the driver and the passenger therefore they do not reach the center and there aren't any airbags in the center of the car itself.
Is the TravelPaws™ only for dogs?

Even though dogs love riding in the TravelPaws™, its use is definitely not limited to dogs!

You can take your cat, rabbit, guinea pig or any other small pet on a road trip as well.

Please note that for a safe trip, your pet needs to wear a harness that is hooked to TravelPaws™'s built-in security leash.
How to clean the TravelPaws™?

It's very easy clean!

TravelPaws™ is easy to take apart (literally takes less than a minute) and the fabric is fully machine-washable.
How long does shipping take?

Free Shipping will generally take between 12 - 15 days and Express Shipping will generally take from 9 - 12 days. Occasionally complications do arise, especially during peak seasons such as the holidays, when there are supply chain issues across the globe, or when things such as the pandemic occurs. If you have any questions, please contact us at hello@hometecture.shop or the live chat on the bottom right of your screen and we will gladly resolve any issues and make sure you are satisfied.
Didn't find your answer?

Get in touch with us at the live chat at the bottom right of your screen or email us at hello@hometecture.shop and we will get back to you ASAP!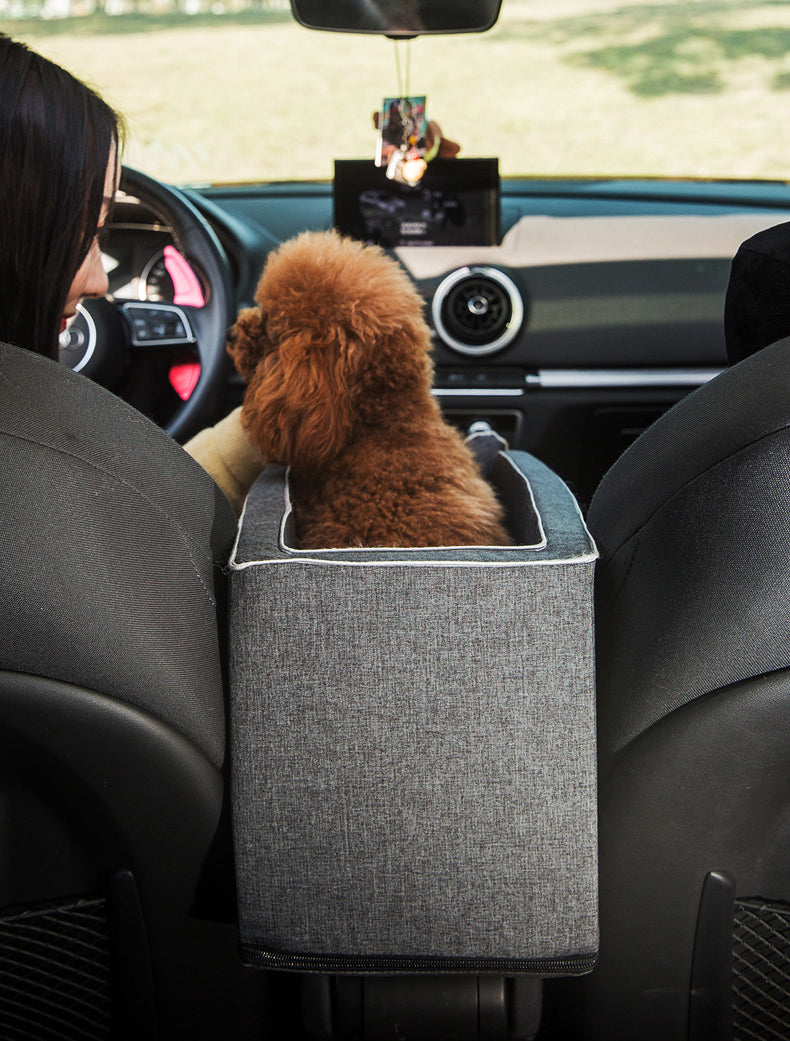 Ready to Take Your Furry Friend on Many Adventures? The Road is Waiting!
CHECK OUT THE REVIEWS WE'VE RECEIVED FROM OTHER PET PARENTS BELOW!